Generations Dental Arts
Mount Juliet Family and Cosmetic Dentist

Generations Dental Arts

Mt. Juliet

2031 N. Mt Juliet Road

Suite 100

Mount Juliet, TN 37122

Phone: (615) 758-9117
Welcome
Welcome to Generations Dental Arts!

Here at Generations Dental Arts, we provide comprehensive dentistry for the entire family in a comfortable, state-of-the-art facility. Built in 2018, our office offers a brand new, comfortable building for your comfort and convenience.

Transform Your Smile

Whether you are missing teeth or unhappy with the overall appearance of your smile, Generations Dental Arts offers a solution to transform your smile! We can work with you to create a beautiful, healthy smile via cosmetic procedures like teeth whitening, dental bridges or even dental implants, to create a truly unique smile makeover.

A Dentist You Can Trust

Mike Glasmeier, D.M.D has practiced dentistry in the area since 2007. Dr. Glasmeier first opened First Impressions Family Dentistry in Antioch with one goal in mind: provide a comfortable and enjoyable dental experience for each and every patient that entered his office.

In 2014, Dr. Glasmeier expanded his practice and purchased Old Hickory Family Dentistry, providing special needs & family dentistry to a small town without many dental options.

Seeing an opportunity to work closer to his family and create the dental practice of his dreams, Dr. Glasmeier moved his Old Hickory dental practice to Mount Juliet in the fall of 2018.

Click here to learn more about Mount Juliet dentist and resident, Dr. Glasmeier!

Get Started Today

We are always accepting new patients and look forward to meeting you! If you are ready for your Generations Smile, don't hesitate to give us a call at (615) 758-9117 or click here to schedule an appointment.

New patients, you can also click here to learn more about our accepted insurances.

Crystal D., 5 Star Google Review

There are so many things about being a special needs family that are hard. Finding a dentist shouldn't be one of those things. With Dr. Mike and his staff, we not only found dental care, we found a family. Dr. Mike treats my children like his own. Not just dental care, but compassionate dental care. And, I love the convenience of special needs dentistry and dentistry for the rest of my family all under one roof!

Judy M., 5 Star Google Review

Wow, these folks are great. I had tooth work done for a crown today and felt no pain. Everyone here was caring and kind. I have been searching for a great dentist since I moved here a year ago. Thanks to a root canal (yuck!) I was referred here for the crown. Everything has a silver lining right? Even a root canal. :) A big THUMBS UP to Dr Mike and Brenda for their care today.

Mike H., 5 Star Google Review

My entire family is patients at Old Hickory Family Dentistry. Dr. Glasmeier is extremely knowledgeable in modern dentistry techniques and his staff provides that special personal touch that you desire. If you are looking for an ongoing dental relationship or have a unique dental situation, I highly recommend Dr. Glasmeier.

Generations Dental Arts
Mt. Juliet
2031 N. Mt Juliet Road
Suite 100
Mount Juliet, TN 37122
Phone: (615) 758-9117
Fill out the contact form below and we will respond as soon as possible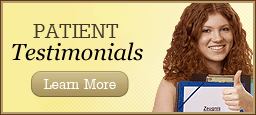 Welcome to the dental office of Dr. Mike Glasmeier. If you are looking for Cosmetic Dentists with specialties in Dentures, Dental Veneers, Teeth Whitening, or any other Dentistry skills in Mt. Juliet, TN, then look no further.
Generations Dental Arts
Mount Juliet Family and Cosmetic Dentist