Dr. Mike Glasmeier DMD - Mount Juliet Cosmetic Dentist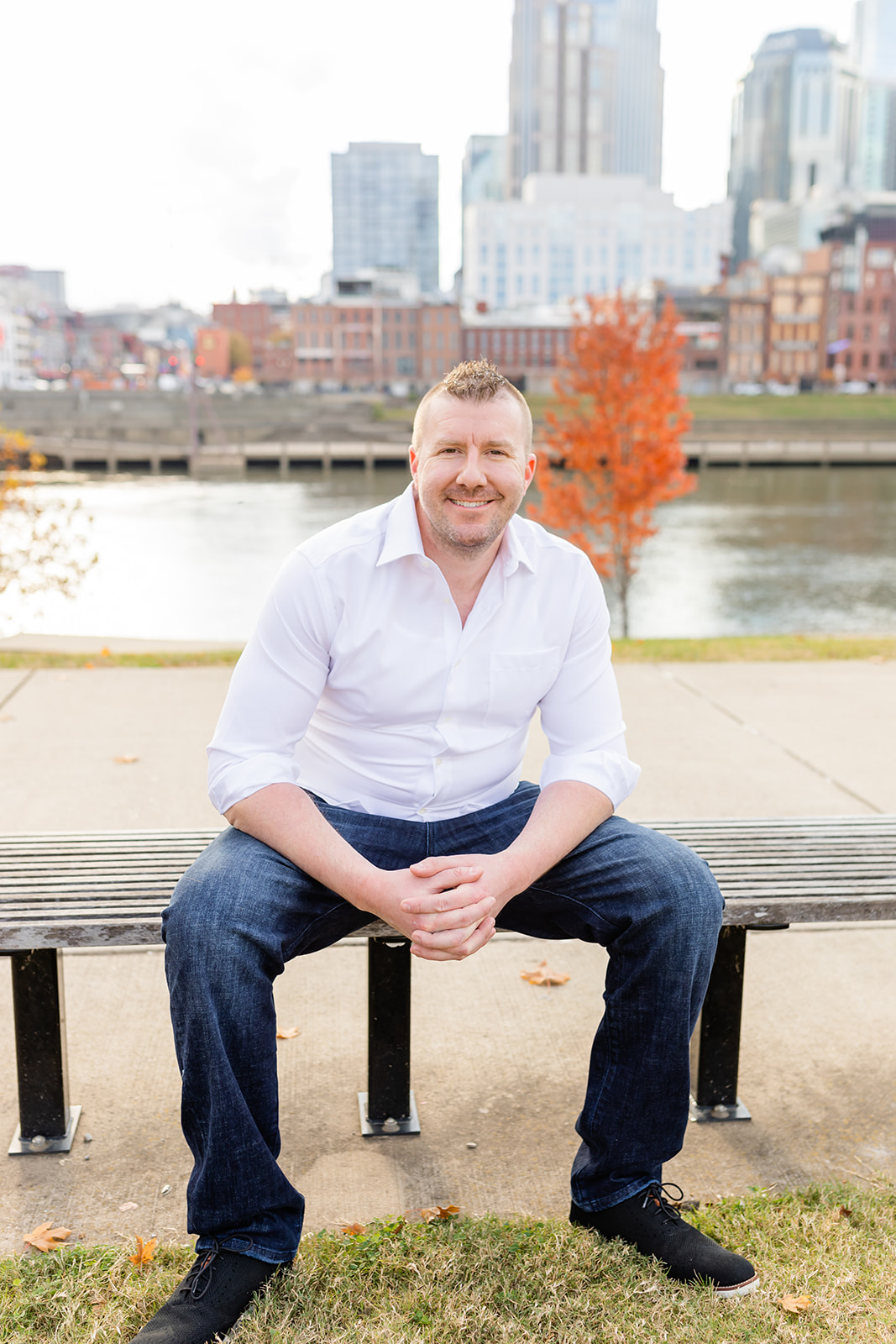 Dr. Mike Glasmeier is committed to providing excellence in dentistry, and each stands out as a leading dentist in Old Hickory. He uses the latest in dentistry techniques to provide you with a beautiful and healthy smile. Additionally, Dr. Mike Glasmeier believes strongly in education to prevent oral health problems before they occur, and makes sure to keep patients fully informed about their dental health. Read more about Old Hickory dentist Dr. Mike Glasmeier by clicking on the links below. Want to meet the Doctor in person? Give us a call at (615) 758-9117 to schedule an appointment.
"Dr.G"
Dr. Mike Glasmeier is a 2004 graduate of the University of Kentucky and has been practicing as a general dentist for 18 years. Dr. Glasmeier completed his undergraduate work at UK receiving a B.S. in Biology. He received additional specialty training in the United States Air Force from 2004-2005. His specialty training centered around comprehensive treatment but with focus on sedation, cosmetic and sedation dentistry. After his training, he practiced as a general dentist in Columbus, AFB from 2005-2007 where he treated many students hoping to become future pilots in the Air Force.
He provided a vast amount of services to include routine fillings, crowns, bridges, veneers, partial dentures, oral surgery, IV sedation, root canals and many other procedures. Dr. Glasmeier received a distinct honor being named of the top providers in the entire Department of Defense in the 2006 year. He received an honorable discharge and separated to relocate closer to family and to serve the neighboring communities of Nashville. He resides in Mt.Juliet with his wife, Rebekah, and their children Ava, Ty and Jake. Dr.Glasmeier's son is autistic whom has underwent a great deal of therapies so Dr.G has a great deal experience with special needs. He does work with the special needs population on a case to case basis. His practice has served many special needs childrens and adults in the past. He is one of the leaders in Middle Tennessee for special needs dentistry and his patients drive several hours for treatment!
Dr. Glasmeier is a strong advocate of educating the patient and strives to present you with many different options to you about your treatment needs. His dedication to customer service satisfaction will help you leave our office being more knowledgeable and confident in your treatment decisions. Dr. Glasmeier is currently a member of the American Dental Association, Nashville Dental Society, and Tennessee Dental Association. Dr.Glasmeier is also a consultant for www.expertvillage.com and provides information on various dental topics.
In his spare time, Dr. Glasmeier enjoys running and loves to play soccer and working out at the gym. His other hobbies include computers, reading, and cooking anything he can get his hands on. Dr. Glasmeier also likes listening to music while he works and enjoys all genres of music.
Dr. Glasmeier has trained with some of the world's most prominent Sedation Dental Specialists. He is a member of the Dental Organization for Conscious Sedation. He also is a member of the American Dental Society of Anesthesiology, an organization dedicated to providing advanced techniques for anxiety and pain control. He recently received the award of Fellowship, a prestigious honor only held by top sedation dentists in the US. He is also the youngest dentist to ever receive this high honor.
He has become one of Nashville's leading dentists for people who want to relax during their dental treatment. He also provides IV sedation for the extremely fearful patient. Less than 5% of general dentists are able to do this due to the extensive and rigorous training regimen. Dr. Glasmeier is also well trained in oral sedation and nitrous oxide. He is also trained to provide pediatric sedation for the fearful and anxious child. Dr.G also works with a mobile anesthesia group to provide in office general anesthesia for more extensive sedation purposes or medical complexities.
Dr.Glasmeier has a profound interest in smile transformations as well dental implant related services He focuses on full mouth reconstructions and smile makeovers using his cosmetic dentistry and implant training to provide successful and esthetic results. He enjoys cooking and working out at his local Orange Theory and can always talk about Star Wars when his patients have the interest.